Access Stair & Details 4 High Mill Stand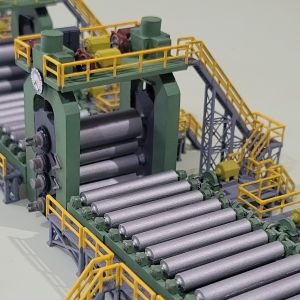 Access Stair & Details 4 High Mill Stand
Detailing kit for the CMP Shops 4 High Mill Stand. Includes detailed screw-down drive motors and drive brake, screw-down lubrication tanks, large electrical cabinet, handrails for the stand's machinery platform and a stair tower for access to the stand's machinery platform. 
4 High Stand, Roll Sets, Roll Tables and Front Platform NOT included.
Parts are unpainted 3D printed resin material. Some additional sanding is required to remove support material locations.