Complete Mesta 4 High Rolling Mill - Line #4
Complete Mesta 4 High Rolling Mill - Line #4
Adding a rolling mill line to your N Scale steel mill has never been easier!
This complete Rolling Mill kit has everything needed to build a detailed 4 High Rolling Mill line in one package.
Line #4 is approximately 6 3/4" long and 4" deep, making it compact enough to fit in small spaces but still have the feel of a large production line.
The kit features two CMP Shops MESTA 4 High Mill Stands along with KenRay Models 4 High work and finishing rolls (you also get 2 sets of 4 High Loose rolls for added details in your mill). Also included are KenRay Models 4 High Mill Stand Detail sets for both 4 High Stands.
A 5 Roll Table serves as the entry table to the line with a 3 Roll Table between the stands and a 7 Roll Table acting as the exit table.
Keeping the mill line running requires regular maintenance - the finishing touches provided by our popular Front and Rear Platform and Stair sets.
This kit is a combination of resin/pewter castings and 3D printed parts.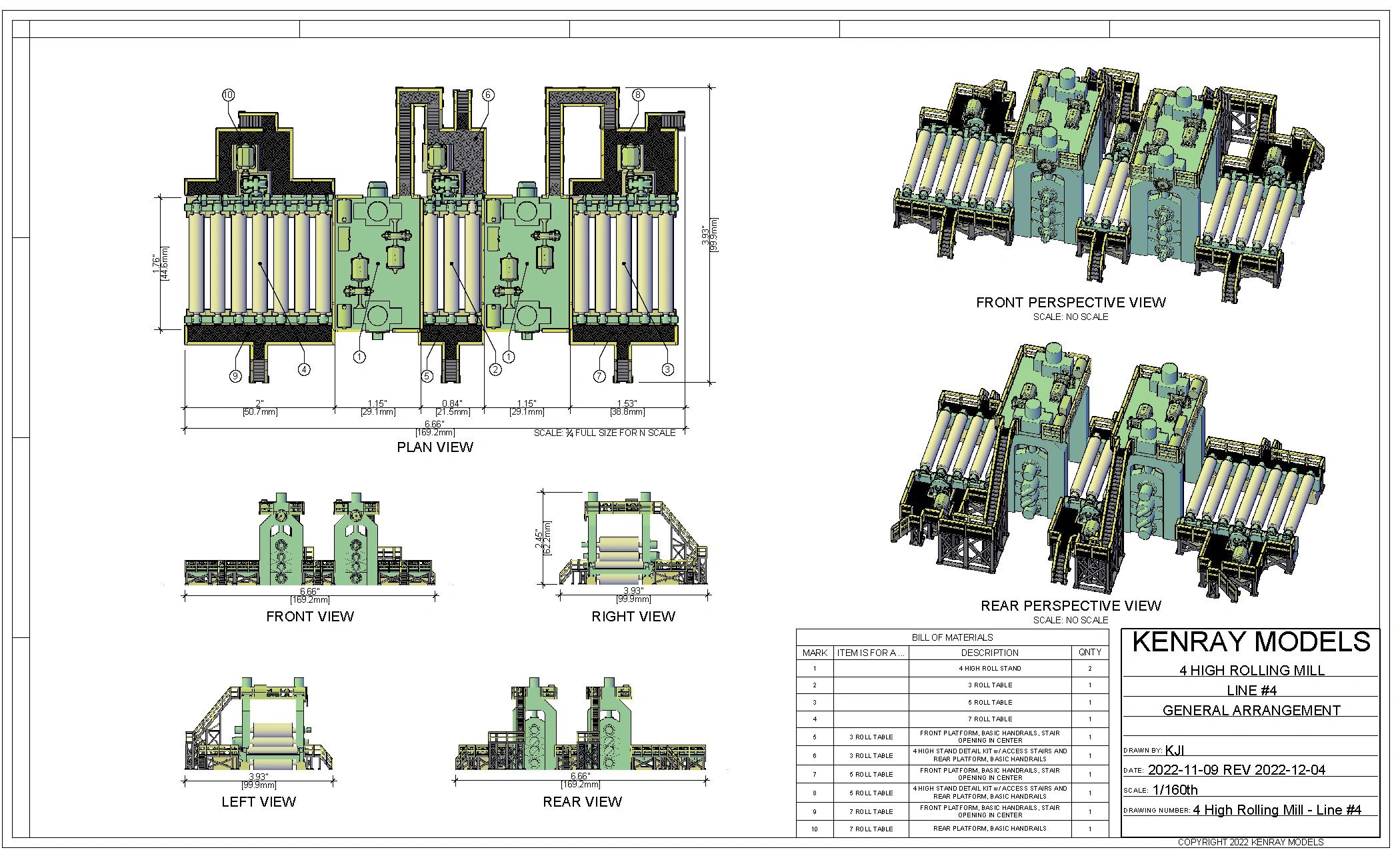 Right click and save the above image for kit dimensions and specs