M3 Lee Meduim Tank on US Army Transportation Corp Flat Car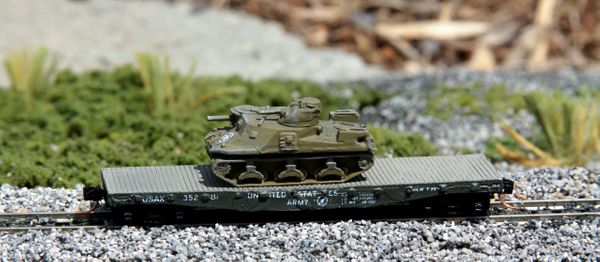 M3 Lee Meduim Tank on US Army Transportation Corp Flat Car
Developed in 1940, this tank was unique in that it's main weapon, a 75mm cannon, was mounted in a sponson in the hull front.
N Scale vehicle, pewter castings with brass wire main gun barrel, painted for the US Army, decaled, detail-painted, and hand weathered. 
40' flat car is a pewter casting, painted, pad printed with US Army Transportation Corp markings and weathered.  This car is ready to run with Micro-Trains(r) Bettendorf trucks & couplers.