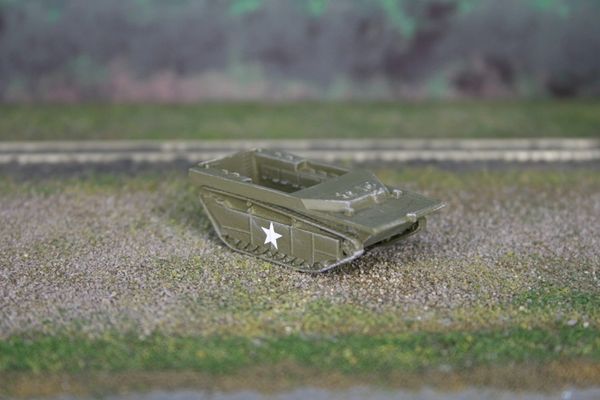 US Army LVT-4 AMTRAC
The LVT-4 was an armored full tracked amphibious vehicle capable of delivering men and supplies from ships to beachheads or across rivers. Used by every arm of the US Military, it was a workhorse that was saw continuous development throughout WW2.

N Scale vehicle, resin and pewter castings painted for the US Army, decaled, detail-painted, and hand weathered.